INDUSTRIES WE COVER
Our products cater to a range of different industries.
Eco Parts Wash is proud to be the Number 1 Supplier to the UK MOD. 
Eco Parts Wash Machines & Chemicals
OUR CUSTOMERS ARE IN SAFE HANDS. ECO PARTS WASH ARE THE SME AWARD WINNING BEST NATIONAL SUSTAINABLE PARTS EQUIPTMENT SUPPLIER 2021
Eco Parts Wash Ltd is the approved and only preferred UK supplier for the global leader in Bioremediation Smartwasher® and the production of specialty chemicals for maintenance, repair, and operational professionals.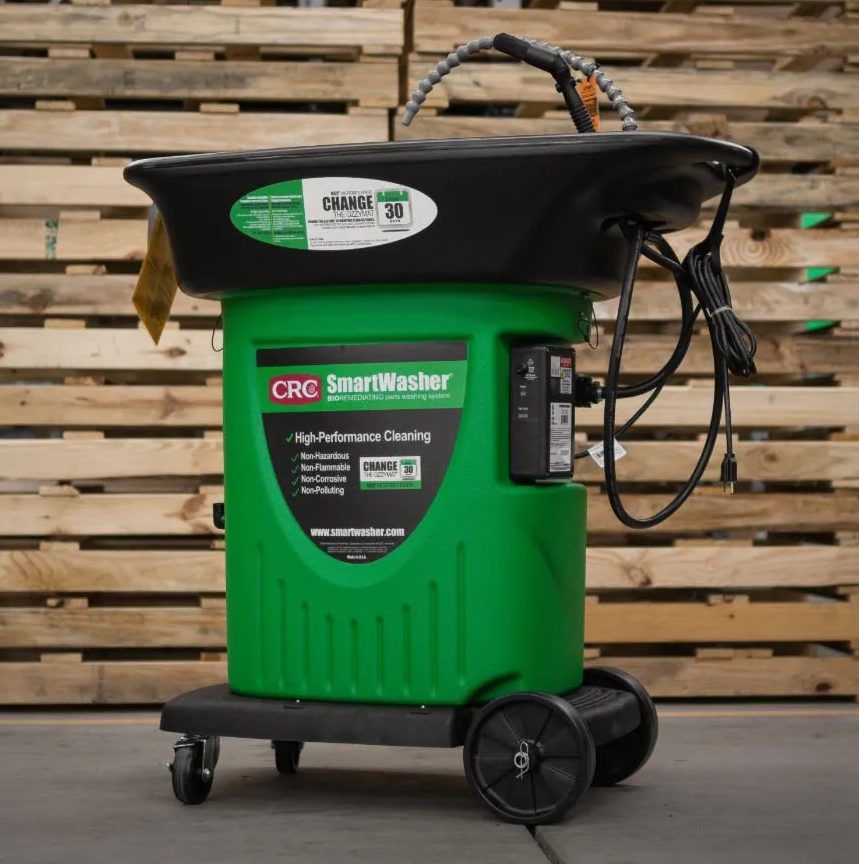 Washing Process
SELF-CLEANING AND FAST ACTING
The SmartWasher® Bioremediating Parts Washing System is self-cleaning as well as safe for the user – the bio-remediation process keeps the OzzyJuice® cleaning/degreasing solution clean without the need for regular monthly servicing.
OzzyJuice® contains a surfactant. This breaks the surface tension between the grease and the part instead of dissolving it, with the effect that the grease lifts right off the part to leave the surface perfectly clean.
Bioremediation Process
MORE ON THE PARTS WASHING PROCESS
THE PROCESS LEAVES BEHIND A HARMLESS BY-PRODUCT!
Microbes (known as Ozzys®) are introduced into the SmartWasher® system through the OzzyMat®. These break down the oil, grease and all the other contaminants to create a harmless by-product of carbon dioxide and water!
NO NEED TO REGULARLY CHANGE THE CLEANING FLUID
So, the OzzyJuice® cleans and degreases the dirty parts, and in turn, the Ozzy® microbes clean the OzzyJuice®. If your machine is properly maintained, you will rarely need to change the cleaning fluid. This offers HUGE savings over costly monthly service contracts. Save money. Save time.
NON-FLAMMABLE, NON-TOXIC AND NO VOC'S!
OzzyJuice® is an aqueous-based degreasing solution. It is powerful, pH-neutral, non-hazardous, non-flammable, and non-toxic.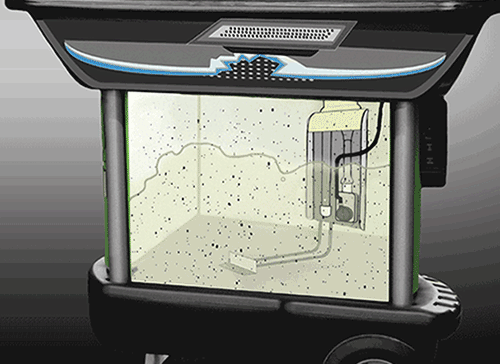 Oil contaminants enter the solution as the parts are washed.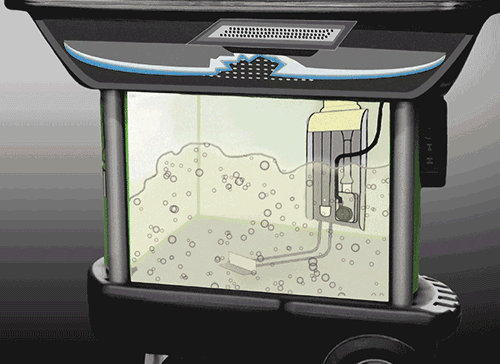 Surfactant in Ozzyjuice® solution emulsify the oils.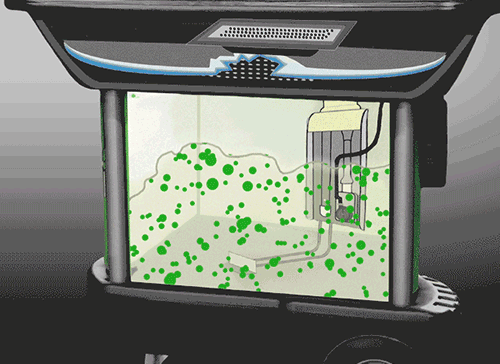 Emulsified oil is eaten by the Ozzy® microbe.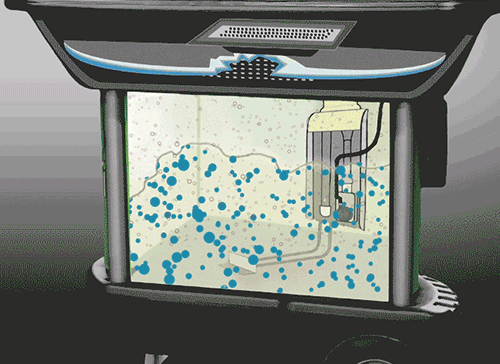 Oil is converted into water and carbon dioxide.
A STRONGER, SAFER, SMARTER PARTS WASHING SYSTEM
The Performance Advantage
It works! Smartwasher super effective, even on the toughest carbon, grease, gunk, and oils.
Exceptional Cleaning Power

Meets or exceeds the cleaning performance of manual solvent and aqueous parts washers.

Self-Cleaning Solution

The bioremediation process keeps the fluid clean and ready to use.

Mobile Options

Save time by bringing the washer to the parts instead of the parts to the washer.
The Cost Advantage
When you compare traditional parts washers against the Smartwasher, the savings are clear.
Less Spending

No ongoing purchase of solvent cleaners.

Minimized Waste

No changing or hauling away of cleaning fluid.

No Contracts

Eliminates hazardous waste removal contracts.

Lower Liability

No cradle to grave legal liability.
Safer for employees and the environment
THE SAFETY ADVANTAGE
A CRC SMARTWASHER® Bioremediating Parts Washing System delivers exceptional cleaning without any of the health risks associated with solvent and aqueous-based parts washers. It's safer for you and for the environment.
Bioremediating Microbes

Naturally Occuring and Non-Pathogenic

OzzyJuice® Cleaning Fluids

Non-Irritating and Environmentally-Friendly

Safer For Employees

No Contact with Harmful Solvents

Safer For The Environment
Our Range
THE MACHINES WE SUPPLY: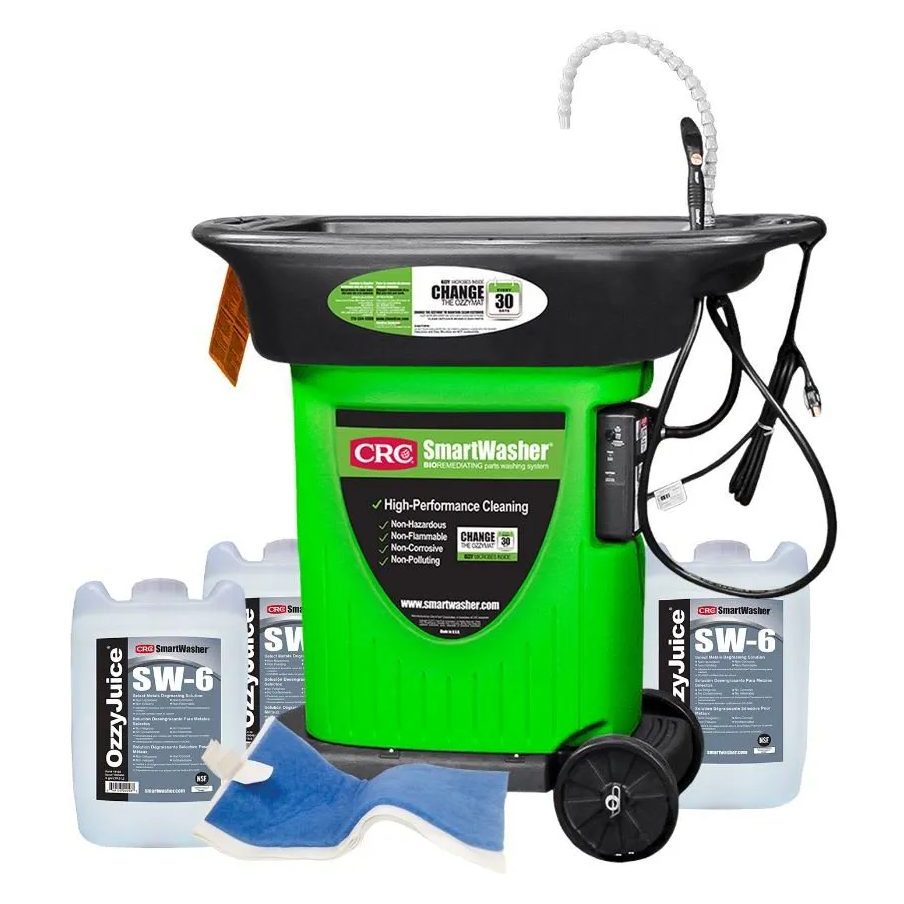 SW-23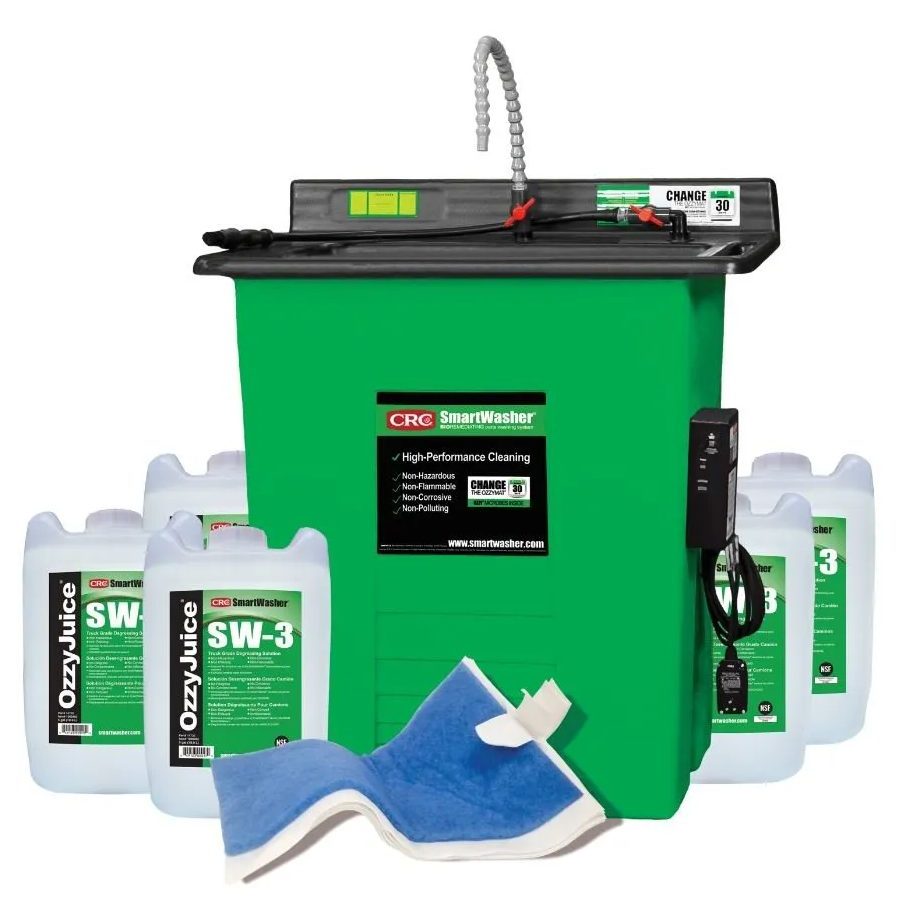 SW-25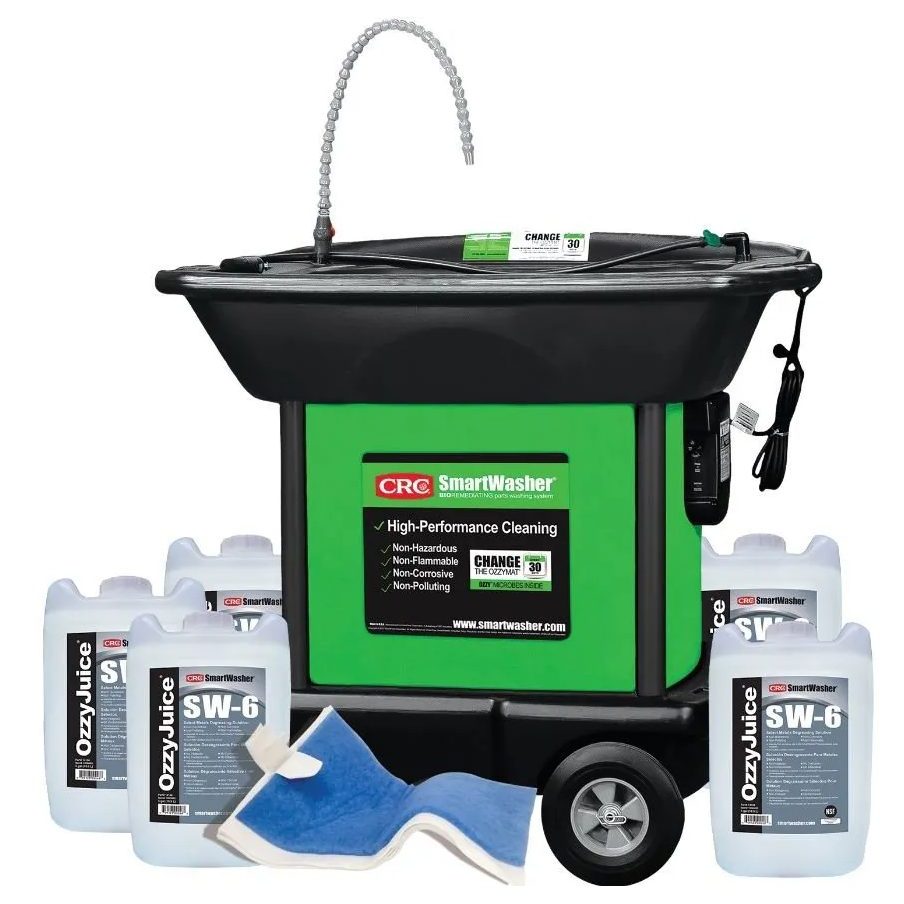 SW-37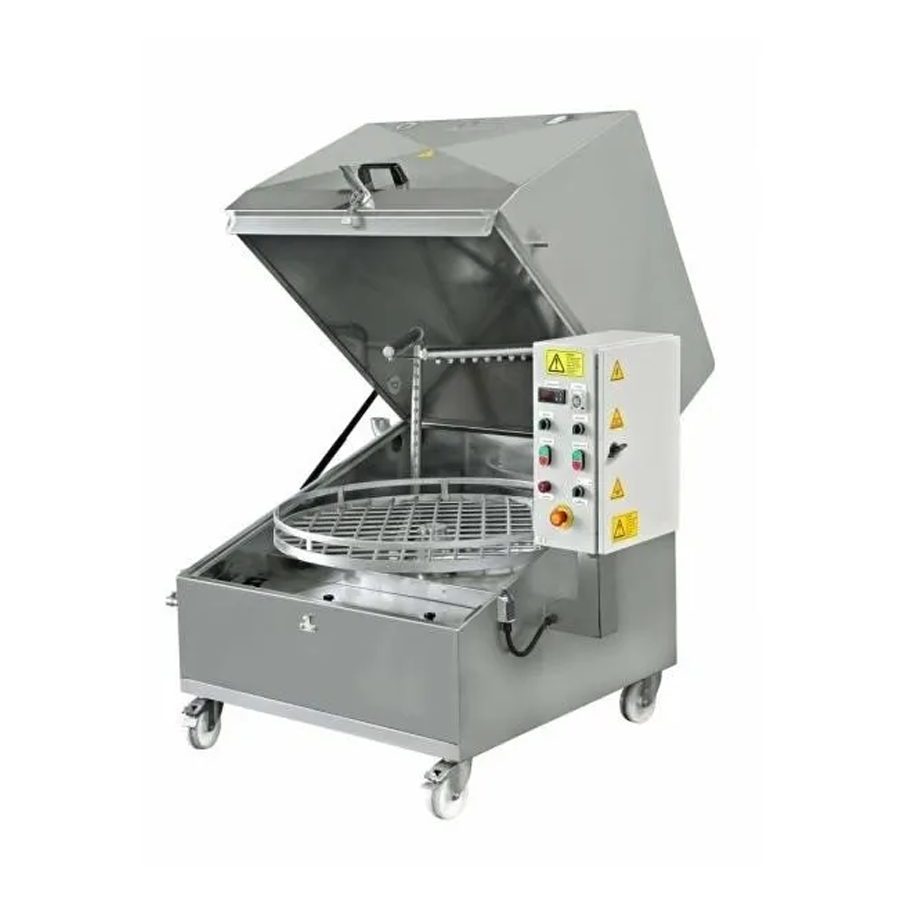 HOT WASH